Reading books on your smartphone has pretty much transformed the book industry. With almost every publisher having an online presence in the form of eBook Reader App iPhone and iPad, there are a handful of apps and services out there that help you read full books using your iPhone and iPad
We're going to talk about a few of these books with the hope of helping you find the app that suits your reading habits the best. With tech growing exponentially, there are newer eBook apps coming every day. Keeping this in mind, we've made sure to include even the most recent eBook reader apps that you may not have heard about.
Best eBook Reader App for iPhone and iPad
Scribd carries one of the largest collection of books as well as audiobooks and is comparable to juggernauts like Amazon in terms of the quality of books available. In addition to just books, users can also find sheet music selections and research documents with Scribd. The app offers a slick user interface and the ability to find practically any bestselling book or audiobook you can think of. It also comes with an Android version, allowing cross-device syncing instantly. This also enables the ability to pick up where you left off on another device.
The best part about this app is that it also comes with the ability to download eBooks for offline reading. This can save you the trouble of having each page load individually on a slow data connection. You can also download audiobooks to listen without an internet connection. All things considered, Scribd is an exciting app and highly recommended by experts and users alike. It's free to download on the iTunes Store and comes with in-app purchases. Users may need a subscription to access some of the features mentioned above.
Download it now: here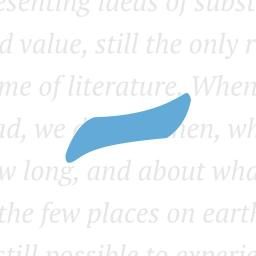 This is an excellent eBook reader for ePub files that offers extensive controls to the reader. First and foremost, Hyphen allows you to modify the font, size as well as the color of the background or text as you see fit. This allows you to read the way you want while also trying out unique canvases to read your favorite eBooks. It's worth noting that this app doesn't have its own digital library, so the user is required to add their books onto Hyphen manually.
Fortunately, the app allows you to import eBooks or ePub files from practically anywhere, including cloud storage services like iCloud Drive, Dropbox, Google Drive, and others. Users can also add ePub files from their computer using iTunes. This should work on both Windows and macOS computers. This app lets you create in-app shelves to categorize your favorite books accordingly. You can further edit the title of the book, author, and other metadata using Hyphen. The app is also capable of automatically looking for book covers online to bring life to your reading experience. Hyphen is a paid app and will set you back by $2.99 on the App Store.
Download it now: here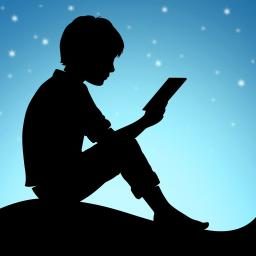 One of the most popular eBook Reader App iPhone and iPad across platforms, Amazon's Kindle app is an excellent source to find digital books and audiobooks. Thanks to cross-platform syncing, any book you've previously purchased on Amazon is automatically shown on the app. However, this requires you to use the same email address as your Amazon account. Kindle also has its own newsfeed which helps you discover what others around you are reading while also offering suggestions and reviews on books you are interested in. The app also has its own night and day mode which can ease the stress of staring at your phone's display for too long.
Users can choose to increase the size of the text or even make them appear in Bold, which is handy for slow readers. Of course, Amazon has its own unique features built-in such as X-Ray, Whispersync, Page Flip, Print Replica, as well as flashcards that can significantly improve your reading experience. This app can also let you discover eBooks from your local library. Amazon Kindle is a free download on the App Store and comes with in-app purchases for books or audiobooks. It's compatible with iPhone, iPad, and iPod Touch.
Download it now: here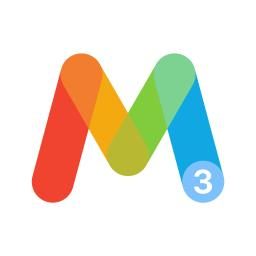 As you can probably guess, this is the third iteration of the popular Marlin app. The company claims that this version includes over 150 new features and enhancements compared to the predecessor, making this a legitimate upgrade for old users. Unlike a few other apps we've mentioned so far, Marvin 3 is merely an app to run your existing eBooks and it cannot help you find new ones. It can open DRM-free EPUB books, CBX, as well as CBR comics.
This app also has integration with Goodreads, which can give you access to quick reviews on books you already own. A feature called Karaoke in the app lets you read your content faster than usual, although it may not be suited for everyone. It can automatically number the pages of your book and also provide footnote popups while reading. If you're looking for an eBook reader that offers extensive features and costs practically nothing, Marvin 3 should make the cut. It's a free download on the App Store and has in-app purchases.
Download it now: here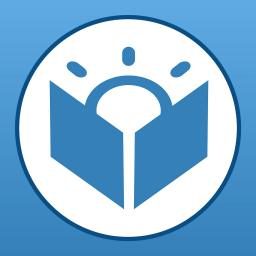 This is an excellent eBook Reader App iPhone and iPad for those who are into modern and ancient classics. It provides a shortened version of the book to give you a quick idea of what you're reading about without missing any of the crucial parts. It's basically designed for users who cannot find the time to read their favorite classics. Users receive a new issue from a book each day, while there are a total of 650 books to choose from on this app. Every issue the user receives can be read in under 20 minutes or less, helping you gradually finish that book by spending less than half an hour each day.
Once you have the books you want, you can also choose to sync your progress to Goodreads. There are reading streaks and badges to be earned here as well, which should offer enough bragging rights among fellow readers. Serial Reader is a free download, but has in-app purchases that unlocks additional features like the ability to skip ahead of issues or even pause the delivery of a new issue.
Download it now: here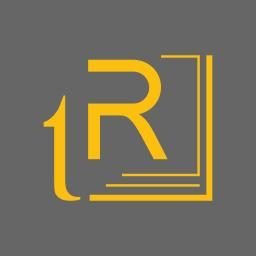 While this app may not give you access to the bestselling books on the shelves right now, it can scour sources like OPDS-catalogs and Calibre servers to give you access to over a million books from a variety of authors and writers. You can choose to create a new folder for your books or customize the existing layout extensively. You can also customize style and color themes to enhance your reading experience with tiReader.
The best part about this app is that it can support text in pretty much any format, including epub, pdf, djvu, fb2, mobi, prc, azw, html, txt, cbr, cbz along with audio files like M4B, M4A, and MP3 that are used by audiobooks. tiReader can be downloaded for free on the iTunes App Store, but making an in-app purchase can unlock additional features. It's worth pointing out that this app doesn't allow reading of DRM-protected eBooks and comics to combat digital piracy.
Download it now: here
This is the successor to the popular KyBook 2 eBook reader and brings a few changes on board in line with the changing times. At its core, KyBook 3 is an eBook reader app, which means there aren't any books to choose from here. Users are required to add their own DRM-free content in formats like ePub, PDF, and so on. This app also supports playback of audiobooks in mp3, m4a, and m4b formats. Since reading is one of the primary uses of this app, KyBook 3 adds reading modes depending on the time of the day to cut down eye strain.
Users can choose to import content from cloud services like iCloud Drive, Google Drive, OneDrive, Dropbox, and Yandex Disk. KyBook 3 is a free download and is supported by in-app purchases.
Download it now: here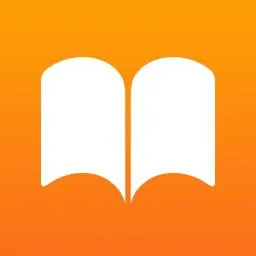 For the last app on our list, we are going with something that comes directly from Apple. With Apple Books, users can download books and audiobooks directly from Apple without going through a third or fourth source. You get access to books from practically every category including fiction, nonfiction, mysteries, romance, kids' books, cookbooks, and several others. Users can organize their book collection the way they see fit or even categorize titles based on the books you've most recently read or purchased/downloaded.
Thanks to iCloud syncing, you can access all of your purchased books across any iOS device. Users can even print PDF files and notes on Apple Books using AirPrint on compatible printers. My favorite feature on Apple Books is the ability to search for any single word across your entire library to find a phrase or sentence that you're looking for. Apple Books is available by default on every iOS device, but if you don't find it on your iPhone or iPad, you can just as easily download it from the App Store.
Download it now: here