In today's digital age, YouTube has become an incredibly popular platform for content creators to share their videos with the world. Whether you're an artist, gamer, or simply someone with a passion for sharing, having a visually appealing YouTube channel banner has become an essential aspect. With the rise of smartphone usage, specifically the iPhone, more people are looking for ways to customize their channels on the go.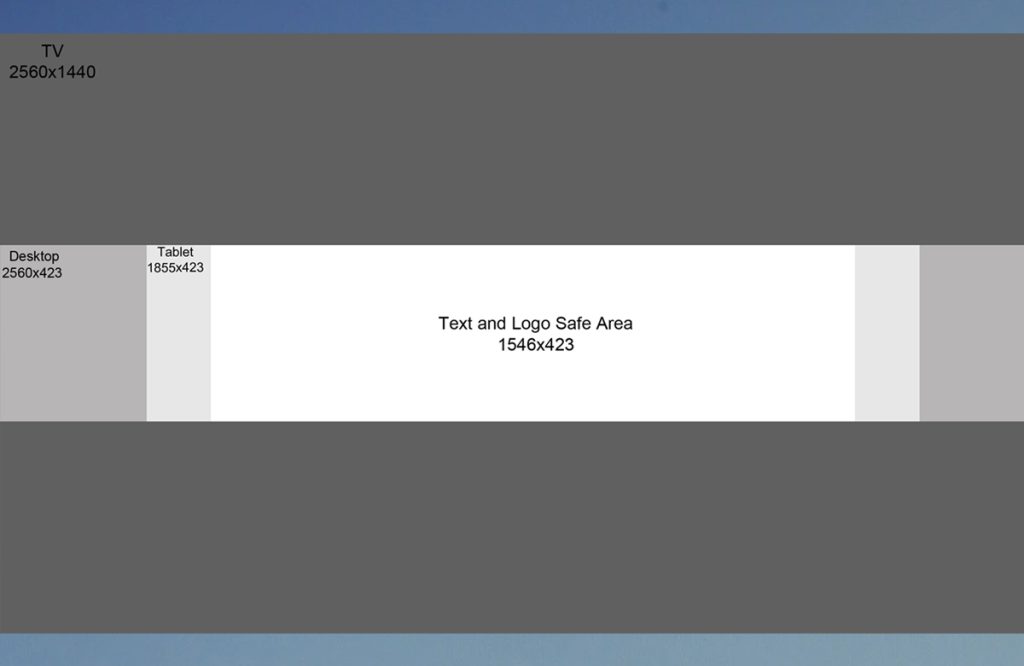 Adding a YouTube channel banner on iPhone has always been challenging, thanks to the user-friendly options available. Gone are the days when you needed a computer to update your channel's look. Now, with just a few taps on your iPhone, you can create and upload a stunning banner that represents your unique style and brand.
Read on as we'll guide you through the simple steps to add a YouTube channel banner directly from your iPhone. Get ready to enhance your channel's aesthetic and grab the attention of potential subscribers! 
Understanding the YouTube Banner Concept
A YouTube banner, also called a YouTube channel banner, is a large rectangular graphic that appears at the top of your YouTube channel. It helps define your brand's image and is likely the first impression many visitors will have of your channel. This digital billboard showcases your logo, company name, contact information, or anything you feel represents your channel's vision.
Importance of a YouTube Channel Banner
The banner plays an instrumental role in conveying what the channel is about and why people should subscribe to it. The appropriate use of colors, images, and text can attract viewers to explore more videos on your channel and even decide to become subscribers. Think of the banner as a vital marketing tool for generating more views and traffic on your channel.
Creating a YouTube Channel Banner on iPhone
While it may sound daunting, making a YouTube banner on iPhone is quite easy to do. There might be numerous apps available to create banners; this tutorial focuses on the Kapitel app because it's user-friendly, free, and doesn't require any previous design experience.
Step 1: Download and Install Kapitel App
To make a YouTube banner on iPhone using the Kapitel app:
1. Open 'App Store' on your iPhone (or iPad).
2. Type 'Kapitel' in the search bar and click 'Search.'
3. Follow the prompts to download and install the application.
Step 2: Selecting a Template for Your Banner
Once you've installed Kapitel:
1. Launch the app.
2. Choose from the list of preformatted templates carefully designed for a YouTube banner. You can scroll through a vast collection until you find one that matches your desired look.
3. Click on your chosen template to start editing.
Step 3: Customize Your YouTube Banner on your Phone
In this step:
1. Add texts or images that suit your video content needs.
2. Change text fonts or colors in line with your brand's voice.
3. Use Kapitel's built-in photo editor for image alteration if necessary.
4. Save changes once done with customization.
Step 4: Save and Download Your Banner
When you're satisfied with how your banner looks:
1. Click on 'Download' at the upper right corner of the screen.
2. Save it into your iPhone's gallery in an optimal resolution suitable for YouTube.
It's crucial to note that while some software might offer pro or premium versions with advanced features, using the free version of Kapitel is adequate for creating aesthetically appealing banners.
Uploading Your YouTube Banner via iPhone
After creating an appealing banner for your YouTube channel now, let's walk through how to upload this banner using an iPhone. Below are simple steps to follow.
Step 1: Access Your YouTube Channel via Safari
Initially,
1. Lunch Safari on your iPhone.
2. Go to youtube.com and sign in using Google account credentials.
Though there are other browsers available, Safari works best without needing any technical adjustments in settings due to its integration with iPhone's iOS system.
Step 2: Go To Desktop Mode
Once signed in:
1. Tap on three dots located in the upper right corner.
2. A list will pop up; select 'Desktop Site.'
By doing so, Safari emulates a viewing experience similar to traditional computers – i.e., it shows websites as they would appear when accessed via desktops or laptops instead of mobile platforms.
Step 3: Edit Your Channel Artwork
To upload new artwork:
1. Head over to 'Your Channel' by tapping the profile thumbnail at the top-right corner
2. Move the pointer over the camera icon within the current banner area, then hit "Edit."
3. Tap the "Select a photo from the device" button from the follow-up popup dialog box.
Step 4: Upload New Image
After hitting 'Select a Photo from Device,' browse the phone gallery (where earlier downloaded artwork resides).
1. Choose the desired image.
2. Make necessary adjustments using the provided editor (for cropping or zooming). Remember, YouTube's preferred resolution is 2048 x 1152 pixels for banners.
Click "Done" after getting satisfied with the results appearing within the preview window.
A Quick Reminder About Affiliate Links and Ads
When creating YouTube banners using apps like Kapitel, there might be affiliate links present directing users towards certain products or services – usually related to topics of graphic design (e.g., Adobe Photoshop subscriptions). Although using these links comes at no additional cost, they assist creators in earning a commission each time purchase happens via these referrals.
To conclude, adding personalized touch through unique branding goes a long way when creating YouTube banners – be it graphic updates fitting upcoming video release trends, sensitive seasonal themes, or celebrating subscriber milestones – considering viewership tastes should always be prioritized during these creative processes.
Now sit back! Relax! Watch subscribers pour into the channel admiring the new stunning YT banner while thanking them for taking time out to visit the page.
 Adding a YouTube Banner on iPhone FAQs
Q: What is the size of a YouTube banner on an iPhone?

A: The recommended size for a YouTube banner on iPhone is 2560 x 1440 pixels.

Q: How do I make a YouTube banner on my iPhone?

A: To make a YouTube banner on your iPhone, you can use editing tutorials, YouTube banner templates, or even create your own custom design.

Q: Can I upload a YouTube channel banner from my phone?

A: Yes, you can upload a YouTube channel banner from your phone.

Q: How do I change the YouTube banner on my iPhone without the YouTube app?

A: If you don't have the YouTube app, you can still change the YouTube banner on your iPhone using video editing software.

Q: How do I add a custom YouTube banner on my iPhone?

A: To add a custom YouTube banner on your iPhone, you can create your own design using editing software or use a pre-made YouTube banner template.