The Amazon Fire Stick has taken the world by storm, essentially becoming one of the most popular devices for affordable media streaming. However, there's a handful of people that aren't huge fans of what Amazon is doing with their Fire devices, and are looking for alternatives because of that.

Not sure what the best Amazon Fire Stick alternative is? If you follow along with us below, we'll show you at least five choices that you have today. Let's dive right in, shall we?
Fire Cube
The Fire Cube is one of the better choices from Amazon. It's not nearly as portable as the Fire Stick, but does add some extra functionality that's worth taking a look at. The Fire Cube actually gives you hands-free video streaming, using their own voice assistant — Alexa. That said, accessing content is as simple as telling Alexa what you want to watch and where (i.e. on Netflix). You can say goodbye to needing a remote!
The Fire Cube is so easy to setup. Just plug it in, sign into your Amazon account, and you're ready to start giving Alexa commands. On top of this being a hands-free video streaming solution, the Fire Cube with Alexa is even able to turn down the lights on your command, connecting with the smart home devices throughout your home. This can even do 4K content playback.
Roku Ultra
Not a fan of Amazon's streaming service whatsoever? Then you might want to take a look at the Roku Ultra — it's actually one of our favorite devices for streaming content. It actually organizes content really well, breaking up content into channels, with its own content offered on The Roku Channel.
You can actually rent and purchase movies and TV shows here. Roku Ultra gives you access to endless amounts of other content through other channels as well, some for free, and some for a cost. You can download things like Netflix, Hulu, Hallmark, CBS, FOX, Fox News, NBC News, and hundreds of other channels. This one even supports 4K playback.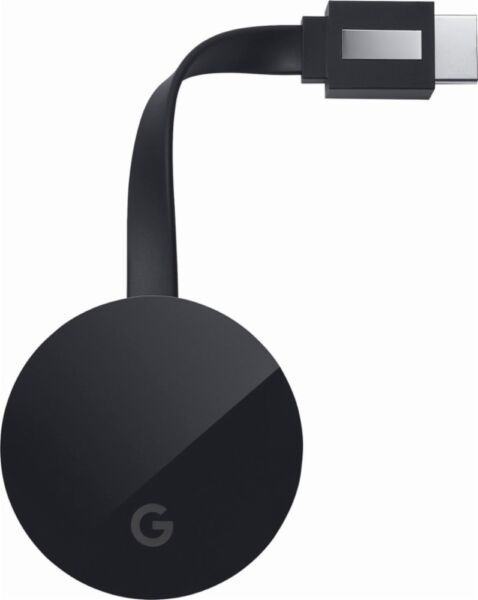 The Chromecast Ultra isn't quite an Amazon Fire TV replacement, but it does work seamlessly with a variety of streaming services. Just like the Fire TV, hook the Chromecast Ultra up to your TV, and you're ready to roll. With it connected to WiFi and your phone, you can actually "cast" content from your phone or computer to the Chromecast Ultra, which then displays it on your TV.
It's an easy way to get the YouTube video or Netflix movie you're watching on your phone or computer to your TV in the snap of your fingers. The Chromecast Ultra even supports 4K content, so streaming high quality Netflix shows and movies won't be a problem here.
Apple TV
Of course, we have to mention the Apple TV! This is probably the best Fire Stick alternative out there, that is if you don't mind an entirely different streaming platform. It's especially nice if you already own iOS devices in your home, as it connects up and offers seamless features so well.
We might say that the Apple TV has access to a whole lore more content than Amazon's streaming service. One of the cool things here is that you can you can rent or purchase digital movies and TV shows, often options that aren't even out in-store yet, let alone at Redbox. In addition, the Apple TV will even give you access to hundreds of other applications to bring more content to your TV — Netflux, Hulu, Amazon Prime Video, and so much more. Like many devices today, this supports 4K playback, too.
Fire TV Pendant
Last, but certainly not least, we have the Fire TV Pendant. It's quite similar to the "Fire experience", giving you much of the same content that you would find on the Fire Stick. That said, the Fire TV Pendant actually supports 4K playback, so you'll have access to those new, detailed resolution movies as well.
It comes with the Fire TV remote, and doesn't have those hands-free controls that the Cube does.
Verdict
As you can see, there are a lot of great Fire Stick alternatives, some that are still in the Fire TV realm, and others that are completely different platforms.
Do you have a favorite alternative that we didn't mention here? Let us know in the comments section below — we'd love to hear from you!